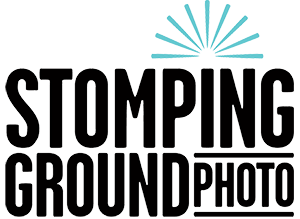 Fiorello H. LaGuardia High School - PA - Drama Studio
PROFESSIONAL HEADSHOTS FOR SENIORS 2023-24
A Note from SGP
GALLERIES ARE READY TO VIEW!
Click the light pink View & Purchase button above.
Enter your online code: You will receive an email from SGP with your online code. Search your email for [email protected]. If you need help email
[email protected].
Your free files will be delivered on January 9th, 2024. If you need digital files right away you can order the Digital File + Basic Retouching product. This is an instant download with basic retouching, without your name for $45 per file + $40 for each additional.
___
Shipping
Orders ship within 5 business days to the address provided.

Select Your Headshot Images
Make your headshot selections by 11/28! If selections are not made by the due date, images will be selected for you.

Two Free Retouched Digital Files
You will get (2) free retouched digital files courtesy of the LAG Drama PA. The two retouched selections will be emailed to you on January 9th, 2024. (Retouching covers blemishes, shine, stray hairs, whitening of teeth and eyes, eye bags, and minor glasses glare.) Selections will be delivered as:

• Full-frame digital files of pose #1 & 2.
• Digital file of pose #1 as a standard headshot crop with your name.

If you have any questions, please email Sara Brunetti.
Cropping
Digital files will be delivered as they appear in the cart. You can crop them yourself after delivery.

Timeline
COUNTDOWN TO 1ST ORDER DEADLINE:
Thursday, December 14, 2023
| | | |
| --- | --- | --- |
| | PICTURE DAY: | Saturday, October 21 |
| | Makeups: | Tuesday, November 7 |
| | PICTURES READY TO VIEW: | Tuesday, November 21 |
| | HEADSHOT SELECTION DUE: | Tuesday, November 28 |
| | 1ST ORDER DEADLINE: | Thursday, December 14 |
| | 2ND ORDER DEADLINE: | Thursday, January 4 |
Helpful Links & Contact
Helpful Links:
Contact Info:
Client Contact:
Sara Brunetti
[email protected]
Stomping Ground Photo support: