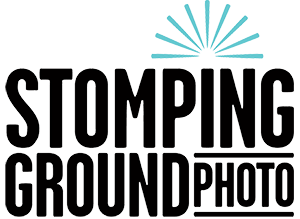 PS 198M The Straus School
A Note from SGP
Thank you for participating in our new Remote School Pictures!
Picture Day Date Range: October 26 - November 8, 2020
Retake Date Range: December 7 - December 11, 2020
Remote sessions are 5 minutes. A photographer calls and takes the portrait using your mobile device as the lens. Click here to learn about the process and how to prepare your phone.

Smartphones are SMART but still have limits.
Due to remote capture technology, the quality of the images in galleries can vary due to:
• Quality of smartphone camera.
• Lighting conditions.
• Internet connection.
File Size
Due to the smaller file size of remote portraits we can only print up to 5x7" & offer digital files at a reduced price.
Pick Your Own Background
You have ability to choose from many different background colors.
Composite Class Photos
After your school's Retakes conclude when all subjects have had a chance to be photographed, composite class photos will be made available for purchase.
Orders will ship to home for $4 and arrive within 7 business days of when the order has been placed.

We hope you will enjoy this new way of memorializing your school year.

For frequently asked questions or to submit a help ticket, click the pink "?" in the bottom right corner.

Timeline
COUNTDOWN TO PICTURE DAY:
Sunday, November 8, 2020
| | | |
| --- | --- | --- |
| | PICTURE DAY: | Sunday, November 8 |
| | PICTURES READY TO VIEW: | Wednesday, November 25 |
| | 1ST ORDER DEADLINE: | Friday, December 18 |
| | | |
| --- | --- | --- |
| | Makeups & Retakes: | Friday, December 11 |
| | Makeups & Retakes Ready to View: | Friday, December 18 |
| | 2ND ORDER DEADLINE: | Friday, January 22 |
| | 2ND PICTURE ORDERS ARRIVE: | Friday, January 15 |
Helpful Links & Contact
Helpful Links:
Contact Info:
Your school's contact:
Monica Groszkowski
pta@ps198m.org

Stomping Ground Photo support: