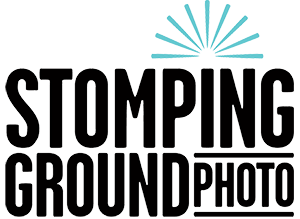 PS 452
On-Site Picture Day & Remote Makeup Phase
A Note from SGP
Stomping Ground Photo will be at your school this year for Picture Day!
Cohort B will be photographed on April 28th (rescheduled from 3/24). Dates on timeline below.

If you are a remote learner or will miss Picture Day, you can book a remote portrait session during the 7 day makeup phase or self-submit. We will remove the background and put in gallery for purchase and provide to your school for their use (for instance, yearbook, if applicable).
Remote sessions are 5 minutes. Sessions must be booked 48 hours in advance. Click here to learn about the remote process and how to prepare.
The link to book a remote session is below along with other codes needed.
CLICK TO BOOK A REMOTE SESSION
↓↓ Codes needed to book ↓↓
ONLINE CODE: PS452 + First 4 of First Name + First 4 of Last Name (EX: Jane Smith = PS452JaneSmit)
PROJECT CODE: P4296
COUPON CODE: QV5PHS - the PTA will cover the $5 session fee.
IF YOU WANT TO SELF-SUBMIT, YOU HAVE UNTIL May 2nd!

Self-Submit Photos
You can submit (1) picture and we will knock out the background. You'll see simple tips on the following link on how to snap a picture we can use - stompinggroundphoto.com/upload. Snap a photo, enter your online code, project code, upload, and done! *ALL self-submit photos will be available when makeups are ready to view*
Online Code: PS452 + First 4 of First Name + First 4 of Last Name (EX: Jane Smith = PS452JaneSmit)
Project Code: P4296
___
Composite Class Photos
When all subjects have had a chance to be photographed, composite class photos will be made available.
File Size
Due to the smaller file size of remote portraits we recommend printing up to 5x7"
Shipping
Orders will ship to home for $4 and arrive within 7 business days of when the order has been placed.
Timeline
COUNTDOWN TO PICTURE DAY:
Wednesday, April 28, 2021
PICTURE DAY:

Thursday, March 25
Wednesday, April 28

PICTURES ONLINE & READY TO VIEW:

Monday, May 24


1ST ORDER DEADLINE:

Tuesday, June 8

MAKEUPS REMOTE PHASE:

Monday, April 26 -
Sunday, May 2

Makeups Ready to View:

Monday, May 24


2ND ORDER DEADLINE:

Wednesday, June 30